Thank you for wanting to support our vital work. As a small charity, every single pound raised is gratefully received and helps us continue providing our incredibly important work.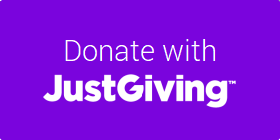 You can make a one-off donation to our charity via Just Giving here.
We always welcome individuals or groups interested in fundraising for us for an organised event. Please check out our Just Giving page for more info. We'd love to hear from you at fundraising@independentchoices.org.uk if you have any ideas or events you are planning.
There's many ways you might want to get involved:
Nominating us as your chosen charity at work, school or college – the impact of this can be huge and we'd be delighted to come and present or put in some free training to support this.
If you shop on

Amazon

you could raise money for us every time you buy anything. Click here to sign up now – it's so quick and simple!
Joining an

organised event

such as the London Marathon, the Salford Triathlon, the Great North Run, etc.
Taking on a

personal challenge

, eg fasting, sponsored walk, Dryathlon or even giving up something you love for a month.

Organising an event

for work colleagues, friends or family such as a quiz, a cake sale, an auction or a fashion show.
You can fundraise for us or collect sponsorship for an event you have organised by using our Just Giving page.
We also have opportunities for fundraising volunteers. Please visit our Volunteer Page for more information on how you can get involved.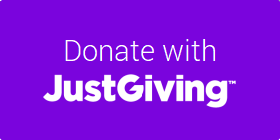 Other ways to help Independent Choices Greater Manchester
Making A Difference Cards
Buy your personalised cards or 3D ecards for any occasion using Making A Difference Cards and help support Independent Choices Greater Manchester all year round.
Making A Difference take no commission or charge any fees – so up to 100% of your donation reaches us or 125% if you Gift Aid it!
You can choose from over 1300 designs, customise your message/text, upload your own photos, send an audio or video message and have them delivered by post, email or text message
To donate visit our Making A Difference cards page.
Leaving a Legacy
Making a Will is important as it ensures our loved ones are provided for and safe. It can also be a way to leave a lasting legacy with a cause that you feel is worthy.
By remembering Independent Choices Greater Manchester in your Will you will be making a lasting contribution to ensure that victims/survivors and their dependents receive safe services and that their rights are protected. Your legacy donation will ensure those suffering domestic abuse will have greater choices and support. There are various types of legacy all of which are exempt from inheritance tax.
Have a look at this useful website with lots of advice and information on how to go about setting this up.